Want to dial up your sales revenue?
Growing sales is the direct result of clear planning and effective execution. Success requires the careful coordination of business priorities in investments and people resources to deliver on the plan.
LaurusMark helps business owners and executives solve real world issues centred on revenue generation.
What sets LaurusMark apart is our ability to stimulate sustainable sales growth by presenting a fresh way of thinking about your business development strategy and its execution.
Winning Strategies: 9 Steps Blueprint to Grow Your Business book by Shehan Wijetilaka
The Problems We Solve
Are you facing an increasingly competitive marketplace which is commoditising your once unique offerings?
Are your traditional business development methods failing to convert opportunities into deals?
Is delayed decision making by your clients clogging up the sales pipeline?
LaurusMark is an advisory firm that delivers independent advice on strategy, sales and marketing execution to solve issues and grow sales revenue in this rapidly changing and disrupted environment.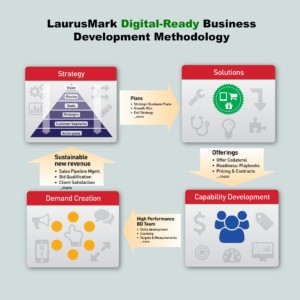 We help you focus on the critical items in your business development using our validated 4-stage LaurusMark Digital-Ready Business Development Methodology